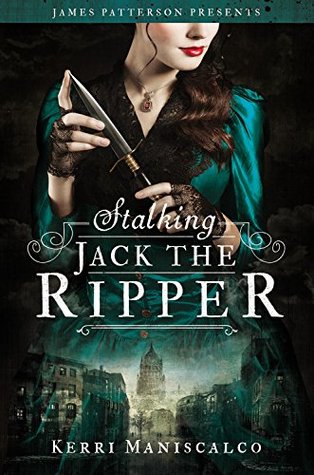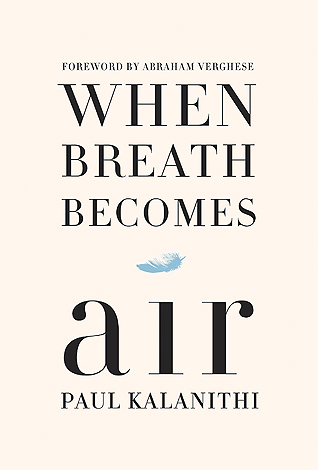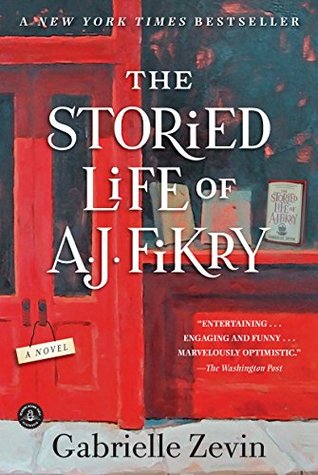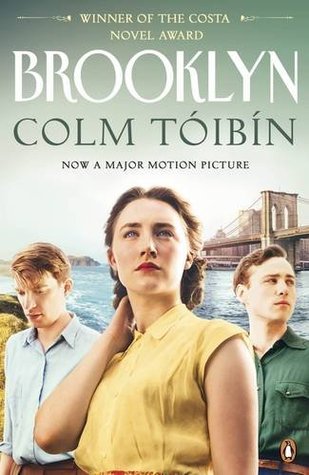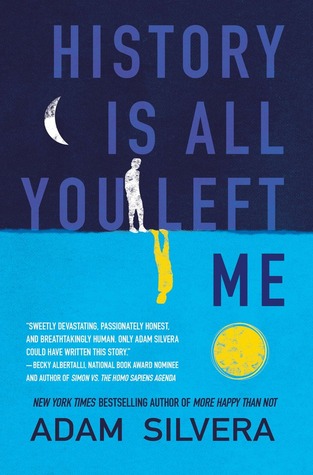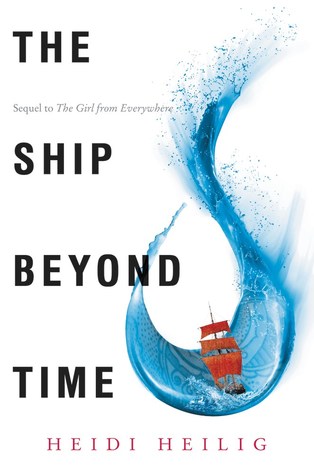 This savage song by Victoria Scwab:
This Savage Song is the first book I've read by Victoria Schwab. The book is about Kate Harker and August Flynn who are both heirs to a shared city, a big city where the violence has begun to create real and deadly monsters. Everything Kate wants to be as reckless as her father, who lets the monsters roam freely and get the citizens to pay for his protection. While August will only be human, as good-hearted as his own adoptive father, but his curse is to be what people fear. Fate will have it for the two to meet and an unlikely alliance form. I really liked this book. It had an exciting action, a unique world, original and different written and interesting characters. Highly recommend it and I hope to read the next book soon.
Stalking Jack the ripper by Kerri Maniscalco:
Stalking Jack the ripper is another book that really surprised me. I listened to it on audiobook. I love London and especially the 19th century London.The seventeen year old Audrey Rose Wadsworth was born as a daughter of a lord, with a life of wealth and privilege stretched out for her. But between social events and trying out new dresses, she lives a double life. Because of her strict father's wishes and society's expectations, Audrey is hiding that she helps her uncle in his lab to study forensic medicine. While working on a series of dead bodies, Audrey gets into the investigation of a serial killer, Jack the Ripper. Together with her new and charming friend Thomas, they are in search of an unknown and dangerous killer. It was a lot of fun reading this book. I love kick-ass characters and Audrey Rose is without doubt one of them.
The land of stories: A grimm warning by Chris Colfer:
A Grimm warning is the third book in the amazing The Land of Stories series written by Chris Colfer. This is a charming adventure series for young readers. I love this series especially since it gives me the same feeling as when I saw the Narnia movies when I was younger and when I started reading Harry Potter as a 11 year old. The land of stories is a series of six books about the twins Alex and Conner who fall through a book, an fairytale book they have received from their grandmother and into an adventure world. But as Alex and Conner soon discover, the stories they know so well have not ended in this magical country. They are still living on. This is a series filled with humor, new and famous adventure characters and lots of excitement. I'm very excited to read the last three books in the series, although it's a pity that the series has ended. I love it so much.
When breath becomes air by Paul Kalanithi:
When breath becomes air by Paul Kalanithi is a book about neuroscurger Paul Kalanithi who is being diagnosed with stage IV lung cancer. I don't have the habit of reading biographies. But there was something about this book that made me read it and I don't regret it for a second. Yes, it is a book that is very sad and educational at the same time. Most of us know someone with cancer. I grew up hearing about my grandmother who was operated for cancer when I was one year old. She still lives today: 87 years old. Not everyone is equally lucky as she was. Cancer has always been something that has interested me since I was a child and I hope in the future that there will be a cure for it. This is not a sunshine story and unfortunately not a story from reality with happy ending. It was emotional to read at times. It felt like Paul was living through the book, even though he died in 2015. A book that I will remember for a long time. Highly recommended.
My not so perfect life by Sophie Kinsella:
Sophie Kinsella is an author I've heard a lot about. I decided in 2017 to try to read one of her books. I like romance in books, but not as main focus. So I was a little skeptical to read one of her books. But I really liked My not so Perfect life. I loved the protagonist Katie Brenner, she made me laugh hysterically several times. This is a book about finding yourself and finding the answer to what a "perfect" life really is. I loved Demeter, who is "the enemy" / the boss of Katie and their flourishing friendship. There is a decent underlying theme in this book about how people feel forced to make their lives look better than it is (especially on social media) and how it makes it harder for people to handle the real ups and downs in their lives. And I love the love interest. Alex, he was incredibly charming and their "relationship" was amazing.
The storied life of A.J Fikry by Gabrielle Zevin:
A. J. Fikry's life is not at all what he expected it to be. He has suddenly become a widower; his bookstore experiences the worst sales in history; and now his most valuable book, a rare collection of Poe's writing, has been stolen. Slowly but surely he isolates himself from all Alice Island - from Chief Lambiase, the well-meaning policeman who has always been so kind to him; from Ismay, his sister-in-law, from Amelia, the beautiful and idealistic Knightley Press sales representative who continues to take the ferry to Alice Island, refusing to be deterred by A.J.'s bad attitudes. But one day a special package appears in his bookstore that will change his life and all around him forever.
Brooklyn by Colm Toibin:
This is another book I read in 2017, which was roughly around 250 pages. I bought it after watching the trailer of the movie. I'm not a fan of love triangle, and was a little afraid it would be that kind of a story. I feel this is not typical triangle drama, it's more about making your own difficult choices in life and find out where you belong. The story follows the young girl Eilis Lacey who has to make some difficult choices when she emigrates from Ireland to the United States in the 50's. This book is wonderfully written and highly recommended.
History is all you left me by Adam Silvera:
I completely fell in love with Adam Silvera after I read More happy than not in 2016. It's something about the way Adam writes, which makes the readers so emotional invested in the characters story.
History is all you left me is about Griffin.

When hi
s first love and ex-boyfriend, Theo, dies in a drowning accident, his universe implodes. Even though Theo had moved to California for college and started seeing Jackson, Griffin never doubted Theo would come back to him when the time was right. But now, the future he's been imagining for himself has gone far off course.
To make things worse, the only person who truly understands his heartache is Jackson. But no matter how much they open up to each other, Griffin's downward spiral continues. He's losing himself in his obsessive compulsions and destructive choices, and the secrets he's been keeping are tearing him apart.
If Griffin is ever to rebuild his future, he must first confront his history, every last heartbreaking piece in the puzzle of his life.
The ship beyond time av Heidi Heilig:
The ship beyond time by Heidi Heilig is book two in a duology, which is about time travel in the form of time travel-pirates. Yes, it's as fun and exciting as it sounds like. The series follow Nix, a
fter what seems like a lifetime of following her father across the globe and through the centuries, Nix has finally taken the helm of their time-traveling ship. Her future—and the horizon—is bright.
Until she learns she is destined to lose the one she loves. To end up like her father: alone, heartbroken.
Unable to face losing Kashmir—best friend, thief, charmer extraordinaire—Nix sails her crew to a mythical utopia to meet a man who promises he can teach her how to manipulate time, to change history. But no place is perfect, not even paradise. And everything is constantly changing on this utopian island, including reality itself.
Both books are a mix of fantasy elements, historical events, time travel, some romance and glorious characters you feel in love with. Kash is certainly one of my favorites. Wish there were more books in the series, but I really liked the end of this book. It was a bit "open" and I like it. Then readers can imagine what will happen next.
Shadow and Bone by Leigh Bardugo:
Shadow and Bone by Leigh Bardugo is a book I DNF when I try to read the book several years ago. In 2017, I decided to give the book a second chance, if I did not like it, I thought the local thriftstore could get it. I ended up being very surprised at this book, don't know why I didn't feel in love with it earlier. This is certainly one of my favorite books read in 2017. Looking forward to continuing on the series. We follow Alina Starkov, an orphaned teenager who grows up in the country Ravka before her whole life changes forever. She uses a magic force she never knew she had, to save her best friend Mal. The story and the country we read about is inspired by Tsarist Russia in the early 1800's. I love the fantasy elements, the characters and how the whole world is built up. It is a general Russian overtone throughout the book, which appears mainly in the names, clothes and the magic words. I fell in love with this world. Looking forward to spending at least four books in the same universe. Two more books in this series and two books in a duology she has written from the same universe. Highly recommended. Especially if you are fascinated by Russia, like me.
Do you have any favorite books from 2017?