Hallo!
I f
ound this amazing book tag-one on youtube about books and bookish characters. It was created by Girlreading. Hope you all enjoy!
1. The princess - A book that was a royal waste of money.
In recent years, I have tried not to buy books without knowing that I will like them in advance, thanks to my local library.
But sometimes, unfortunately, my library does not have all the books I want to read.

Since I live in Norway and like to read the books in their o

riginal languages - English. Still, I feel I have never regretted buying a book. Sometimes I give a book 2 or 3 stars, but I rarely hate a book. I think my answer must be ( and please don't hate me!) A Court of thorns and roses Sarah J. Maas.

I know that many love this book and unfortunately I did not like it at all.

I ended up giving it away to my local used book store. I DNF it after reading 30-40 % of the book. I almost never DNF a book.

I really tried with this book, but not for me. I hate the main character and I hate her love interest, I almost hate everything about the story. I would say that even though I dislike the book, I love the author. The first book I read by Sarah J. Maas was the first book in the Throne of glass series and I really love it.
2. The Traitor - A book you expected to love but ultimately let you down.
I liked both of these books, but I felt I had hoped they were something more.
I liked them, but that was all.
3. The hunter - A element you always find yourself hunting for in a book.
I love dogs in books, pets are a win-win for me but especially dogs.
I am a big dog person.

I love a slow burn romance.

I like to see a relationships develop through a book or a series. I love a princess-rescues herself type of story.
Although it's cute with a prince who's going to save the day, it's always more fun with a kick-ass heroine.
4. The thief - A book that unexpectedly stole your heart.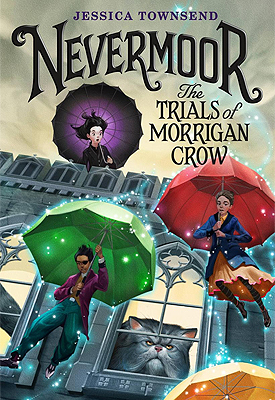 I was pretty sure I would like this book, but not as good as I did.
Wow, absolutely amazing.
5. The Joker - A book you'd recommend for a lighthearted or humorous read.
I love all the books I've read by Rick Riordan, but the series about Magnus Chase is one of my favorites.
There is no series that makes me laugh more than this one.
Humorous characters and funny things that happened throughout the entire series.
6. The sidekick - A secondary character whose story you wish had been explored more.
As I mentioned above, I love the books about Magnus Chase and his sword - Sumarbrander or Jack as he likes to call himself, is one of the most funniest things I've read about in a book series ever. A talking sword with a bit of a personality. Ha ha !

I wish we could hear more about Jack, love his stories.
7. The fighter - A book that helped you fight your way out of a reading slump.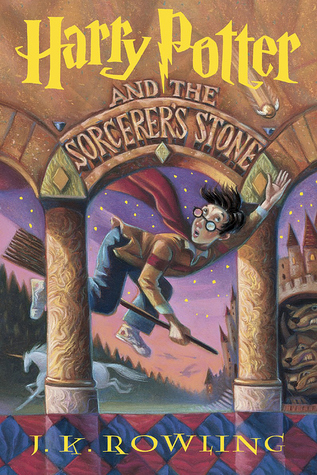 I feel Harry Potter can save the day no matter what.
8. The hero - a book that was there for you when you needed it the most.
I have to say Harry Potter for this one too.
Harry Potter meant a lot to me in my childhood and it does today. Someone who has always been there for me.
9. The Mentor - A fictional character you admire.
Again from Harry Potter. Molly Weasley, love her so much.

I love my mom and happy to be her daughter, but should I have been someone else's daughter it would have been Molly. I love and admire her so much, with all my heart.
10. The leader - Tags some people to follow your lead and answer these questions next.
I tag everyone who likes to do this. Please share a link below, if you do so. I love to see your answer to these questions :-)