Hallo!
It's time for the Mid Year Freak Out Book Tag. I don't feel like I'm freaking out to much. I hope!
I feel pretty satisfied with what I read and how much I read so far this year. But then I find those people on instagram, youtube or in the blog community who read 200-300 books a year and I'm just speechless and a little bit freak out.
Okay, so I read a lot less than many other.
T
he most important thing is to read.
Right?

At least, that what I'm trying to say to myself throughout the year.

Although I wish I could read all the books that come out. I'm only human. I need my beauty sleep and I have other things in my life who need my time. My friends, my family and Netflix. Ha ha Netflix is very important in my life. Not as important as my beautiful and precious books, but quite close.
BEST BOOK YOU'RE READ SO FAR IN 2018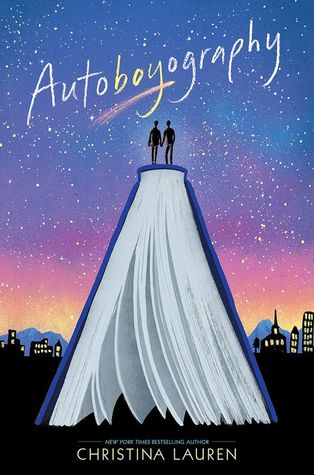 I hate this question so much.
Choosing between my favorite books for the year is like choosing between my best friends. How do people do that? I love many of the books I read so far this year, but i feel Autoboyography by Christina Lauren really took me by surprise. That book was so fantastic written and I truly loved it.
BEST SEQUEL OF THE YEAR SO FAR
I can't choose between these three.
They were all so good in their own way.

Magnus Chase really surprised me in a good way.

I liked the first book, but The hammer of Thor was exceptional. I love it so much. I like Percy Jackson, but Magnus Chase has become my favorite.

Especially his relationship with Alex, it's so adorable and sweet. The lunar Chronicles is one of my favorite series and I'm currently reading winter, the last book in the series. I love Cress so much and again, she is one of my favorite characters. She is based on Rapunzel, so perhaps another reason why I love her so much. I like her personality and her relationship with Thorne is one of the most beautiful things I have ever seen. Kerri Maniscalco is one of my favorite authors ever since I read Stalking Jack the ripper, the first book in the same series as Hunting Prince Dracula. I love the series so much. I love Audrey Rose and Thomas, and their blooming friendship. I can't wait for the next book in the series and I hope to love it, just as much.
NEW RELEASE YOU HAVEN'T READ YET BUT WANT TO
I want to read them all.
But lately I have tried not to buy more books, since I already have so many unread books in my collection.
So far I only bought two of them. Listen to your heart by Kasie West and Save the date by Morgan Matson I bought a few days ago.

I love to read contemporary books in the summer time and I did not have many books in that genre in my TBR.

So great to have an excuse to buy new books ;-)
MOST ANTICIPATED RELEASE FOR AUTUMN / WINTER
I'm very bad at keeping track of who books are coming out and not.
Since I try not to buy so much books, I try to avoid reading about it.

So often I discover that a new book has come out long after it's released. Ha ha my life. So far, there are two books I know about which I am looking forward to and is coming in the Autumn/Winter.
BIGGEST DISAPPOINTMENT OF THE YEAR SO FAR
A Court of thorns and roses was a book I really hoped I would like. I heard it was a loose retelling of Beauty and the beast and I love the fantasy genre. I love Thorne of glass and was so disappointed when I didn't like this book. ACOTAR was the worst book I have ever read, I try to read it several times. I felt nothing for the characters and specially the main character and her love interest irritated me so much. I wanted to hit their heads with something hard, so they would wake up. Specially Feyre. I know this series is a more adult series. The more adult part of the story didn't

bothered me, but it was the personality of the characters and the story itself. It was so slow and it didn't make sense to me a lot of times.

I'm not saying the series is bad and you shouldn't read it, by all means you may love it. B

ut it did not work for me.
Fairest is a # 3,5 book in the Lunar Chronicles series. In this book we read the story from Levana's point of view. I was looking forward to this book. I had heard a lot of great things about it and many said they liked Levanna more after reading it. I always think it's exciting to see another side of a villain.

Again a book that I didn't like at all. Throughout the entire book, I felt sorry for Winter's father. Yes Levana's sister ( Cinder's mother) was awful and not kind to her at all, but Levana was nothing better, perhaps even worse. The entire family was bad and really deserved each other, expect from Cinder.
I love Cinder so much.
BIGGEST SURPRISE OF THE YEAR SO FAR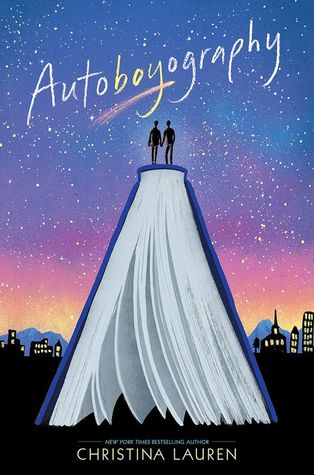 I love Autoboyography so much, the story and the characters was amazing. I'm very glad I read it.
Not in a million years I thought I would like this book as well as I did.
NEW FAVOURITE AUTHOR
Christina Lauren
Kasie West
YOUR NEWEST FAVOURITE CHARACTER
Alex Fierro from Magnus Chase and the gods of asgard series by Rick Riordan. I love Alex so much. I love her/him as a genderfluid daughter/son of Loki. Her/his personality is so colorful and fantastic.
I almost never cry of books.
Yes, I feel very emotional about a book, but it's rare that the tears actually come.
The last time it happened, I read Fault in Our stars by John Green.

Nevertheless, I feel that I have read some books this year that really made me emotional and sad.
A BOOK THAT MADE YOU HAPPY
It's something about reading my favorite books about my favorite characters that make me very happy.
MOST BEAUTIFUL BOOK SO FAR
Look at this beautiful cover. Love everything about this book.
WHAT BOOKS I NEED TO READ BY THE END OF THE YEAR.
I rarely plan what to read.
But I hope to complete some series.